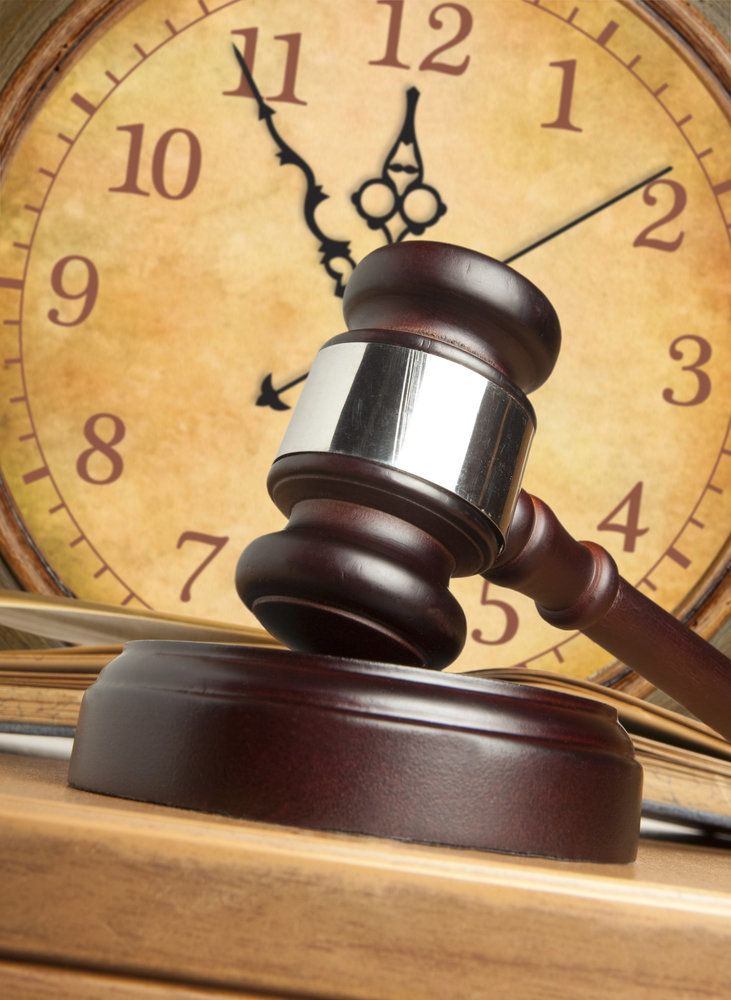 A construction accident lawsuit can take time to see through to the finish, but the lawyers of Golitko & Daly will be there until the end. We believe in our clients, and we fight for the people of Indianapolis with great diligence and grit.
Many clients ask us about the duration of lawsuits over major construction accidents. While these types of cases can take years, there's a lot of variance. With that in mind, let's look at a basic step-by-step timeline for a construction accident case.
Preliminary Investigation of Your Accident Case
Near the beginning of your case, your attorney or a law firm will first conduct a preliminary investigation. This will often include a review of the accident and photographic evidence, examination of company records and policies, examination of your medical records, analysis of accident reports and OSHA violations, interview of eyewitnesses, and discussing with work safety and medical experts.
The ultimate goal of this initial phase is to determine why an accident happened and who should be held accountable for the incident occurring and the injuries you sustained. It's always best to seek legal attention as soon as possible after your accident so this process can begin right away.
Filing a Legal Complaint
The next phase of the process is the filing or a legal complaint, which your attorney can assist you with. The defendant in the case will be served with the complaint, and may issue a counterclaim against you in the process.
Pre-Trial Discovery
Next comes the discovery phase, in which the lawyers for the plaintiff and lawyers for the defendant will gather the necessary evidence to help build their respective cases. The lawyers may seek witnesses out to provide oral statements under oath (depositions) or written statements (affidavits). Various requests for evidence will be made between the two sides, and independent examinations of the evidence may also be conducted at this time.
Review of Insurance Matters
Since damages will be sought to cover medical bills, material losses, and so forth, it's important for attorneys to look into insurance policies and policy limits that may be applicable to the lawsuit. This is often done as part of the pre-trial process. Your attorneys will also determine if other forms of insurance are involved in this case (e.g., Medicaid, workers' compensation benefits) and how they may impact the damages you seek.
Negotiating a Settlement
Before even going to trial, the majority of cases are settled out of court. A settlement will essential avoid a trial through a mutual agreement to certain terms. Typically this means that the defendant will offer a certain monetary award to the plaintiff, and the plaintiff will agree to stop pursuing legal action by accepting this compensation.
Negotiations may go back and forth in these cases for some time. Occasionally a mediator may be brought in to help with the terms of the settlement.
Going to Trial
If you do not accept the settlement, your lawsuit will then go to trial. Here the lawyers for the plaintiff and defendant will be able to present their cases to the judge and/or jury, with a verdict delivered in favor of one side or the other.
Should a trial end with a hung jury, a mistrial may be called for with many of the previous steps repeated again.
Learn About Your Rights in Construction Accident Cases
For more information about your legal options following a serious injury at your workplace, be sure to contact our team of construction accident attorneys today. The lawyers of Golitko & Daly are here to help you in your time of legal need.