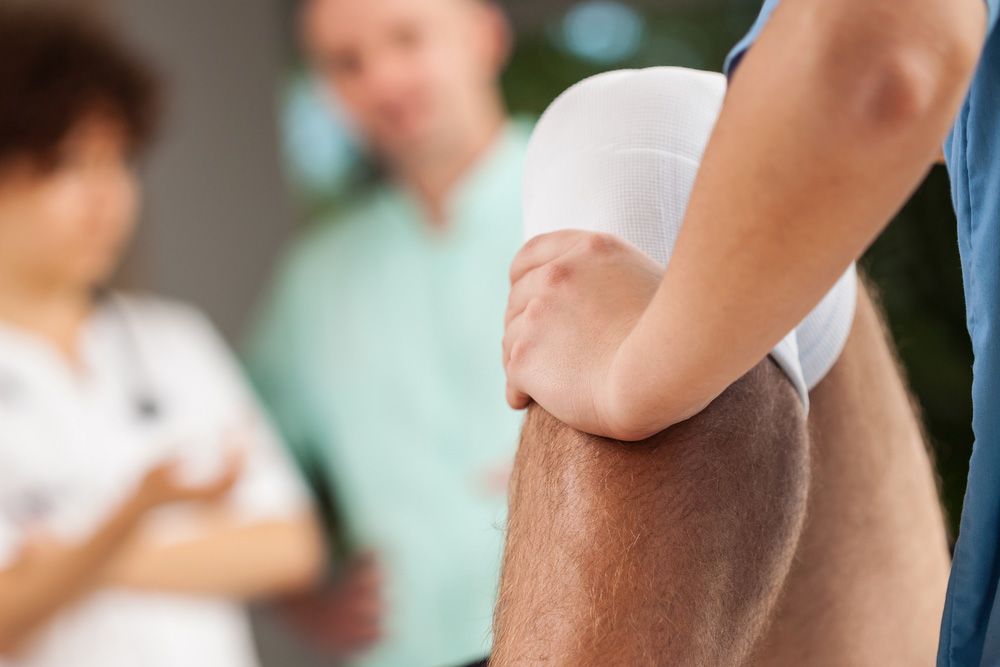 Employers are required to do their part to create a safe environment for their workers. Despite these efforts, workplace accidents and injuries are very common. Because of this, all employers in the state of Indiana are also required to carry workers compensation insurance. Workers compensation provides employees with financial compensation for workplace injury damages.
Knee injuries are one of the many types of injuries that can occur while a person is on the job. Victims of a knee injury at work may be due significant financial compensation. The Indianapolis, IN, work injury attorneys at Golitko & Daly help employees in filing a work injury claim, and fight to collect maximum compensation for all injury damages.
Causes of Knee Injuries at Work
Knee injuries are one of the most common types of workplace injuries. A knee injury can be the cause of a singular accident, but it is also just as likely to be the result of repetitive movements or motions that are required of certain jobs.
Common causes of knee injuries at work include:
A slip or fall
Impact with a hard object (such as a piece of machinery or equipment)
Repeated bending, twisting, or side-to-side motions
A twist or sprain from unnatural movements or sudden stopping
Any worker can develop a knee injury, but these injuries are especially common among employees with physically active jobs, or those who spend a good deal of time on their feet, such as construction workers, delivery drivers, nurses, waiters, stock clerks, and athletes.
Knee Injury Damages
The knee is a weight-bearing joint, so a knee injury can have a significant impact on a person's comfort levels, ability to remain physically active, and ability to perform work functions. Knee injuries often require extensive medical treatment, including physical therapy. It can take some time for a person to recover from a knee injury and be ready to return to work. Potential damages from a knee injury include medical bills, rehabilitation costs, lost wages, and pain and suffering.
What to Do after a Knee Injury
It is important that workplace injuries be reported as soon as possible. To be eligible for workers' compensation benefits, most policies require that a claim be filed within 30 days. However, the sooner that a report is filed, the better. We recommend that our Indianapolis clients make a formal report of any workplace injury as soon as it happens.
Once the employer has been notified, it is a good idea for work injury victims to contact an experienced work injury lawyer. The work injury lawyers at Golitko & Daly can assist clients in filing their workers' compensation claim. We will go over the details of the claim and work to collect all eligible compensation for our clients.
Our work injury lawyers will also look at the details of each case to determine if additional benefits are due. For instance, if reckless or negligent behavior results in a workplace injury, a third party may be held liable for damages that extend beyond those provided by workers' compensation insurance. In these cases, we can assist our clients in filing a personal injury claim to seek additional financial compensation for damages such as pain and suffering.
Get in Touch
If you have been injured in a workplace accident, the work injury lawyers at Golitko & Daly can help you understand your right to financial compensation. To discuss the details of your injury and learn more about your legal options, send us a message at your earliest convenience or call our Indianapolis office at (317) 566-9600.