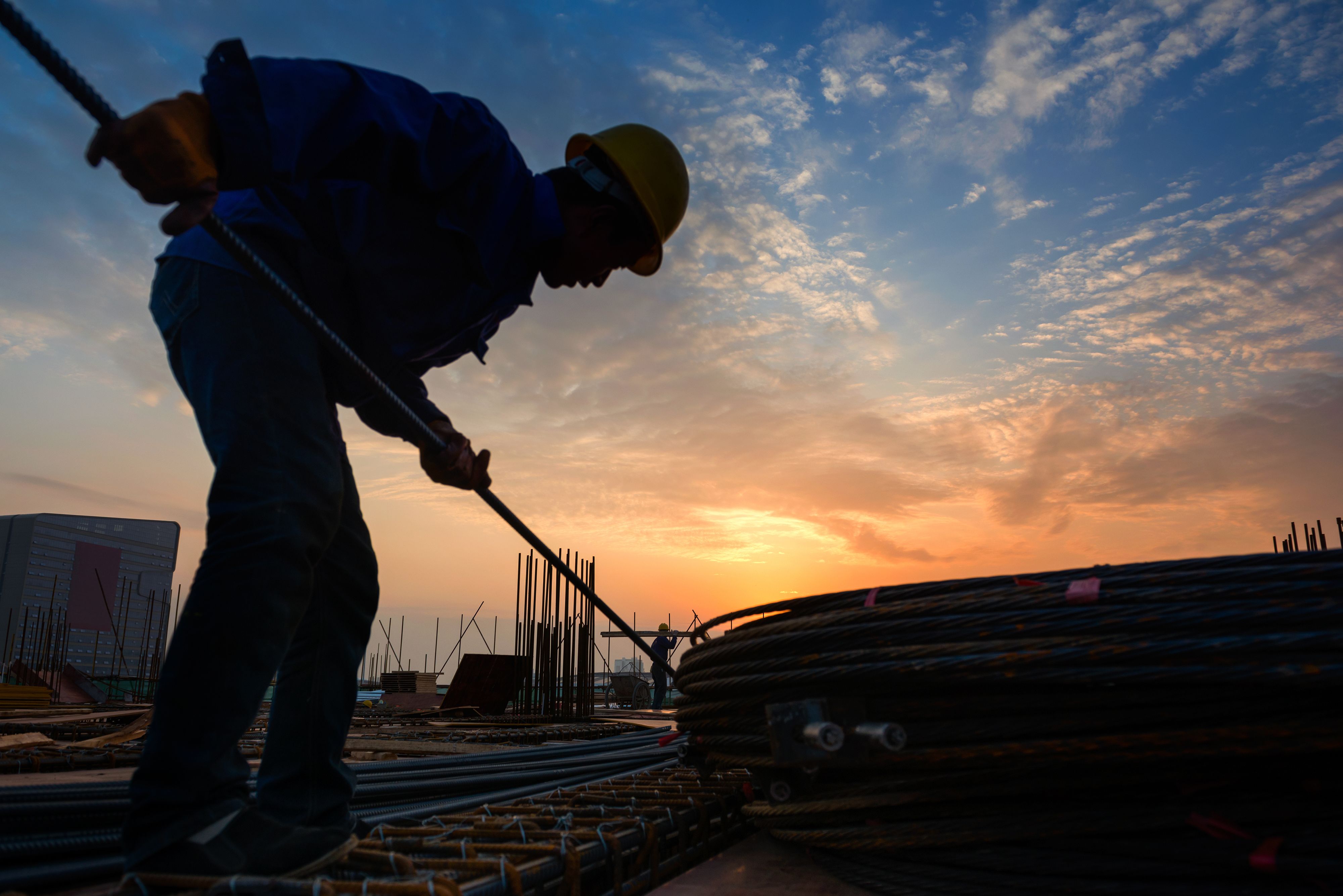 Iron workers perform some of the most important duties in construction work, and indeed in all of American industry. Unfortunately, they also perform among the most dangerous tasks in any occupation. Even the most skilled iron worker is at higher risk of severe work injury than the vast majority of other professionals in the United States. According to the Bureau of Labor Statistics, iron workers are engaged in the fourth most dangerous job a person can occupy.
At the law firm of Golitko & Daly, we are dedicated to representing injured workers and their families in cases involving workers' compensation and other types of claims. We have extensive experience and a history of success in handling cases arising from both uncommon and common injuries that affect iron workers. Our Indianapolis, IN attorneys can help you, too, if you or someone you love has been injured while on the job working with iron, or if you have lost a member of your family to an on-the-job iron working accident.
Our lawyers have handled cases involving virtually all of the injuries described on this page, plus others. Whatever the nature of your or your family member's injury, we encourage you to reach out to us for a case evaluation today.
What Are the Most Common Causes of Injuries to Iron Workers?
The most common causes of injuries to iron workers have been compiled into a list by the International Association of Bridge, Structural, Ornamental and Reinforcing Iron Workers Union. According to this list, the twelve most common causes of serious injuries to iron workers are:
Falling through floors that either lack adequate protection or lack protection altogether
Being struck by unsecured open web steel joists
Falling without proper fall protection or fall arrest equipment
Falling while installing floor and roof decking
Mishandling of materials during steel erection and steel reinforcement tasks
Being struck by columns that collapse due to the failure of anchor bolts or inadequate strength of concrete
Being struck by unsupported reinforcing steel walls, columns, and decks
Being struck by falling objects, such as tools and heavy equipment
Being crushed during hoisting and rigging tasks
Being impaled by unprotected vertical projections
Being exposed to electrical hazards
Being exposed to chemicals and contaminants
What Injuries Are Most Commonly Sustained by Iron Workers?
The above-listed causes can result in any number of serious injuries to iron workers, including:
Broken bones and fractures
Traumatic brain injuries
Spinal cord injuries
Severe burns
Electrocution
Cuts and bruises
Lacerations
Open and closed head injuries
Contusions
Amputations
Paralysis
Internal bleeding
Damage to internal organs
Coma
Wrongful death
The consequences of these injuries range from months of being unable to work and being in pain to a lifetime of impairment and expensive medical care – to, of course, the ultimate consequence, the end of one's life. Whatever type of injury you or your loved one has sustained, our lawyers will fight for your right to be compensated.
Arrange for an Evaluation of Your Case Today
To arrange for an evaluation of your case involving injuries while working with iron, please contact the law firm of Golitko & Daly today.