Spinal Cord Injury Resources: Help for Victims and Their Loved Ones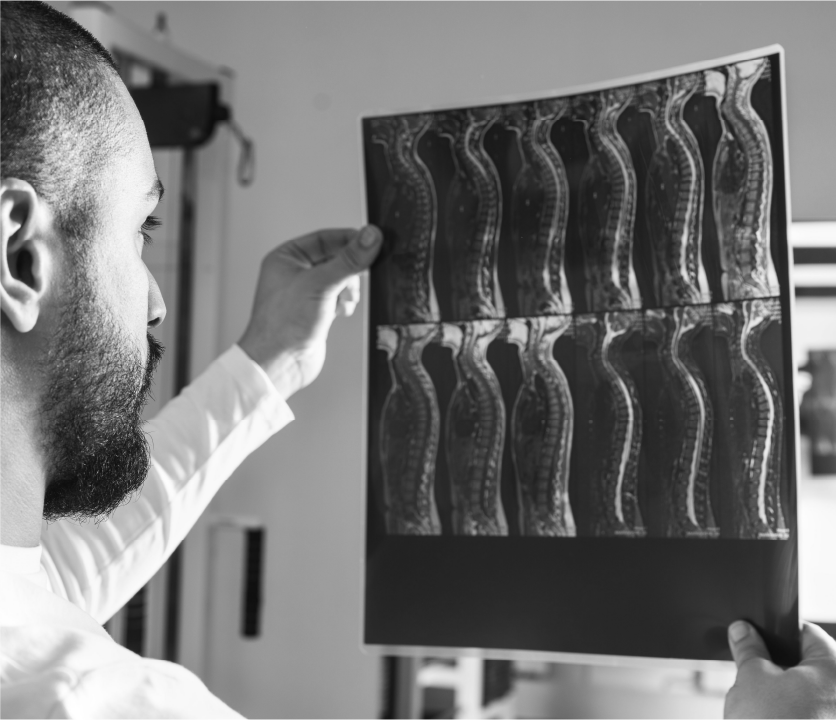 Living with spinal cord injury is a difficult journey. Our Indianapolis work injury lawyers are focused on protecting our clients' rights and ensuring their financial stability. Our expert attorneys have helped many injured clients relieve their financial burdens.
Coping with the effects of a spinal injury can put an enormous strain on the patient's financial resources. Employees may be entitled to worker's compensation following a spinal cord injury, but an exceptional attorney is necessary to ensure that the client's best interests are upheld, and that the amount of compensation awarded can cover the immense costs of coping with a spinal injury. If a third party was involved in the accident (such as the manufacturer of a faulty piece of machinery, or another motorist), the victim may be eligible for further compensation. Victims who are permanently injured may also be eligible for disability. We work diligently to recover damages for our clients and restore their financial stability.
At Golitko & Daly, we offer support to our patients as they acclimate to their needs. We encourage our patients to educate themselves on their injuries and consider joining a support group. Contact us today to learn more.
Resources
Several agencies provide support and other resources to those who have suffered a spinal cord injury, including:
The Spinal Cord Injury Hope Fund, an Indiana charity that raises funds to help victims of spinal cord injury regain their independence and enhance the quality of their life.
The National Spinal Cord Injury Association, which has support groups that meet monthly in Indianapolis and offer emotional and empathetic support to victims of spinal injury.
FacingDisability, an organization that helps families join together to deal with a spinal injury. Resources include question and answer videos, success stories, and expert analysis on developing medicinal and physical therapy treatments.
The Christopher & Dana Reeve Foundation, a charity resource for new spinal injury patients, offering a free paralysis resource guide and other information on living with spinal injuries such as paraparesis, paraplegia, quadraparesis, quadriplegia, and other conditions.
Apparelyzed, a social forum that encourages peer support among victims of spinal injury, as well as information on different types of spinal injury.
Regarding worker's compensation, the State of Indiana's workers compensation site can help victims educate themselves about any compensation for which they might be eligible. At Golitko & Daly, we are always available to answer your questions regarding your spinal injury case. Regardless of fault, we know that rebuilding your life is the top priority, and we are here to help you achieve that goal.
Please contact us today to schedule a consultation.
---
For Loved Ones
In the most unfortunate spinal injury cases, some employees do not survive their trauma. or are debilitated to the point that they are unable to function without constant care from loved ones or healthcare professionals.
The injured and their families may be entitled to workers' compensation benefits to cover the expenses of long-term in-home care, or hospitalization. Compensation may also be available to cover the cost of medical expenses, and final expenses in the case of death. Our attorneys work diligently to make sure the injured and their loved ones receive the compensation they deserve. Contact us today to learn more.
---