Indianapolis Quadriparesis Injury Attorney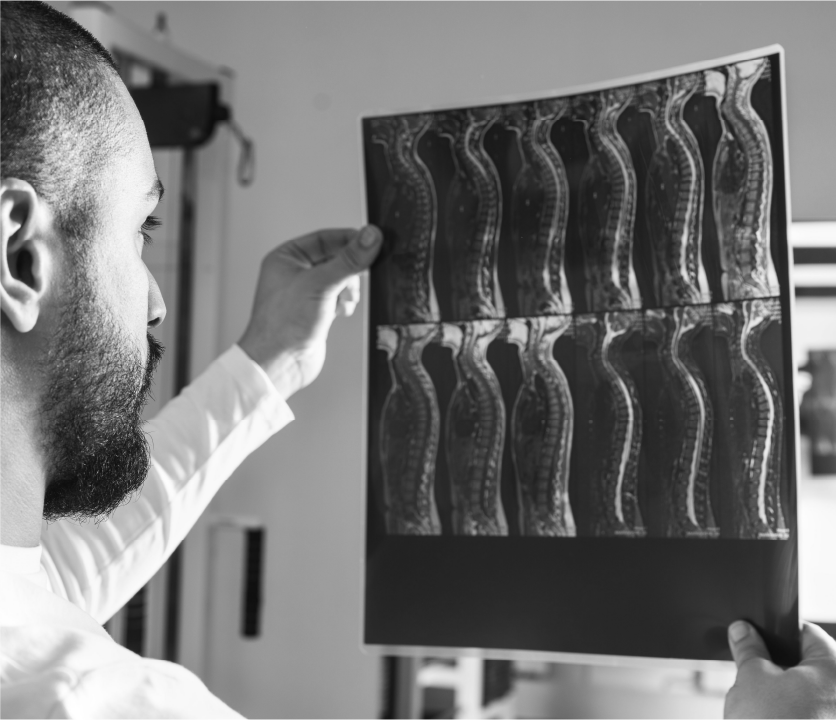 Quadriparesis is a condition in which a person loses most of their sensation and motor function in all four limbs. Victims who have suffered from this form of spinal injury paralysis while working should contact anIndianapolis work injury attorney immediately to ensure that maximum compensation is obtained.
Quadriparesis victims face great challenges following their accidents. Their injuries result in substantial medical bills and lost wages. At Golitko & Daly, our attorneys get results for spinal injury victims and their families, helping them to rebuild their lives.
What Is Quadriparesis?
A spinal injury resulting in quadriparesis, also known as tetraparesis, involves damage to a vertebra high on the spine or neck. These vertebrae, numbered C1 through C7, protect the portion of the spinal cord that controls the motor function of the body at and below shoulder level.
During a spinal injury, the spinal cord may be damaged. Damaged nerve cells cannot properly transfer messages from the brain to the body and back to the brain. In the case of quadriparesis, these damaged cells impair proper function and cause severe weakness in both arms and legs.
Vertebrae can be damaged by:
Puncture
Dislocation
Fracture
Compression
Hyperextension
Hyperflexion
---
Common Work-Related Causes
When these bodily injuries occur in the workplace, they are often the result of:
---
The Lasting Effects of Paralysis
When a neural pathway is partially damaged, it can cause complications in general day-to-day operations, but quadriparesis patients may retain some feeling in their legs and arms. This differs from quadriplegia, in which patients lose full motor function in the extremities.
Victims of spinal injury suffer from several side effects in addition to muscle weakness. These may include:
Loss of bladder and bowel functionality
Loss of sexual ability
Depression
Muscle atrophy from inactivity
---
Recovering Damages following a Spinal Injury
Quadriparesis victims may be entitled to workers' compensation for injuries sustained while they are working. Indiana businesses are required to maintain workers' compensation insurance in the event of a workplace injury.
Nonetheless, if you or a loved one has been injured on the job, you need outstanding legal representation to ensure that the full extent of the injury is considered and that all liable parties are held accountable. This is the absolute best way to collect an amount of compensation that will truly cover all the damages you suffered, including:
Medical bills
Lost wages
Medication
Other expenses
Victims who are quadriparetic because of the negligence of a third party may receive additional compensation. Instances of third-party negligence might include an on-the-job car accident in which a separate driver was responsible for the accident. Additionally, if machinery, tools, or other equipment malfunction, the manufacturer may be responsible for compensating the injured.
---
Get the Support You Need
Quadriparesis is a life-changing condition that affects patients in many ways. At Golitko & Daly, our team of attorneys protect our clients' rights and help them collect damages. When your future is in jeopardy, the surest way to protect yourself and your family is to enlist exceptional legal representation. For more information on how we can help you cope with your workplace injury, contact us online today.