Personal Injury
Personal injury victims are those that have suffered an injury as a result of another's fault or negligence. Personal injury cases can involve a wide range of injurious accidents, from slip and fall cases on someone's property or business, to motor vehicle accidents. The attorneys at Golitko & Daly can establish liability and help secure the compensation that you deserve.
Workers' Compensation
Mr. Golitko has successfully handled thousands of workers' compensation cases, and he can draw upon this experience and history of success to help you obtain the benefits you are owed. If you've sustained a work injury and have been denied workers' compensation, contact our Indianapolis law firm serving all of Indiana to get the excellent legal help you need.
Wrongful Death
Monetary compensation may not seem like an immediate priority in the tragic occurrence of wrongful death, but it can significantly help with the unexpected medical and funeral costs, lost wages, and other expenses faced by the family of the victim. Our team at Golitko & Daly exhibits the utmost compassion toward grieving family members while aggressively pursuing compensation from the party at fault for their loss.
Medical Malpractice
Judith Golitko, our medical malpractice attorney, knows the medical industry from the inside out through her work as a registered nurse. If you or a loved one has been the victim of medical malpractice, you will want Ms. Golitko on your side. If, after a consult, we determine that a different law firm would get you better results, we will gladly refer you to the attorney you need.
Work Injury
The main focus of our practice is work injury, which is an umbrella term that covers nearly any personal injury incurred while on the job. Our team works hard to get our clients the compensation they deserve while they concentrate on their physical recovery.
Product Liability
If you or a loved one has been injured through the use of a defective product, or one that wasn't accompanied by clear warnings of potential dangers inherent in the product, then you may be able to obtain damages from the party or parties responsible for the defect, including the designer and the manufacturer. For an evaluation of your potential product liability case, contact the legal offices of Golitko & Daly today.
Social Security Disability
Every year, part of your income has been given to Social Security Disability Insurance, preparing for the possibility that you may one day be unable to work due to a variety of circumstances. If you have become injured and can't work anymore, our registered nurse attorney can help you pursue the money you saved up for and now require.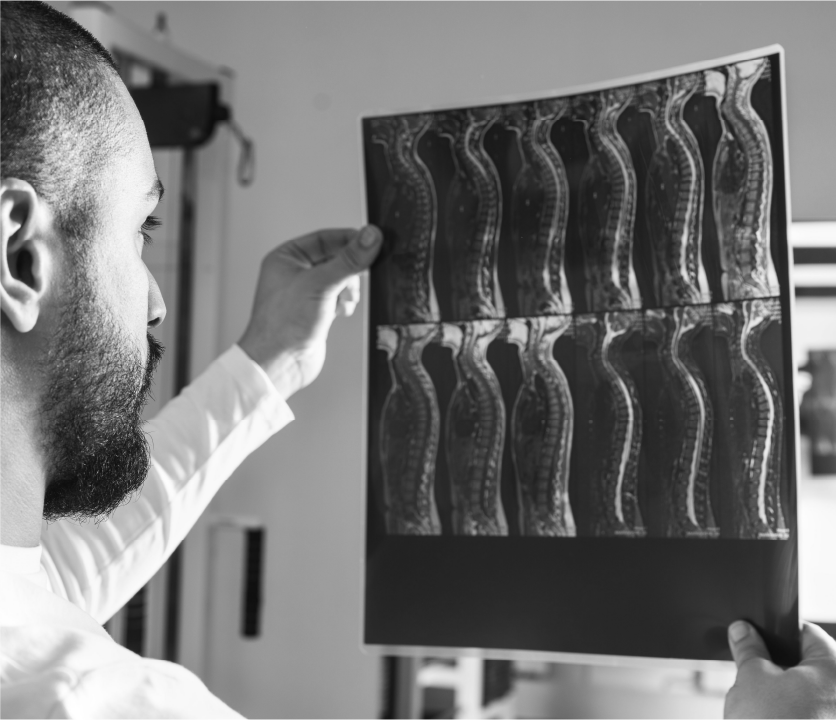 Workplace Spinal Cord Injury
Spinal cord injuries are some of the most traumatic and life-changing injuries a person can suffer. The workplace is the third most common place where spinal cord injuries occur. In the case of a spinal cord injury, victims should immediately seek medical help and the consultation of an Indianapolis lawyer. At Golitko & Daly, we have worked with thousands of victims of work-related injuries and helped them to collect compensation.
Paralyzed Workers
Our practice understands the many personal and legal challenges faced by those who have sustained a paralyzing spinal injury at the workplace. Mr. Golitko works hard to help paralyzed workers obtain the benefits they deserve and get their lives back on track.
Construction Accidents
One of the more hazardous places of work is the construction site. Even when every safety precaution is taken, construction accidents still happen, and workers are often catastrophically injured as a result. In situations like this, injured workers should take immediate action to ensure that they are properly compensated. The professionals at Golitko & Daly regularly represent people who have suffered a work injury on construction sites throughout Indiana.
Forklift Accidents
Another work injury that commonly occurs on construction sites, as well as in warehouses or manufacturing plants, is that caused by a forklift accident. Our attorneys can determine the cause of the accident and determine which party is liable for your injuries, helping you and your family obtain the compensation to which you are entitled.
Lift Bucket Accidents
Aerial lift bucket accidents are normally caused by equipment that either contains a manufacturing defect or was allowed to become unsafe by a rental company. If you have sustained an injury due to a lift bucket accident, our skilled legal team can help.
Trench Collapse
Workers in a trench, underground, or in some other type of excavation are susceptible to cave-ins, objects falling on them, and other potentially harmful situations. Golitko & Daly is very familiar with trench collapse accidents that result in work injury, and our Indianapolis-based team can help you through this difficult time if you have been affected by such an accident.
Electrical Accidents
For a work injury caused by electrical accidents, our legal team in Indianapolis can help you restore and heal yourself, both financially and emotionally. These accidents can have tragic consequences, and you shouldn't have to handle them on your own.
Motor Vehicle Accidents
Even motor vehicle accidents involving small cars can cause devastating injuries or death. When semi-trucks and 18-wheelers are involved, traffic accidents can cause large-scale, lasting damage. Our attorneys at Golitko & Daly represent parties involved who have been injured in a personal or commercial motor vehicle accident.
Pain and Suffering
Pain and suffering is a form of damages awarded to a victim who has undergone physical and mental trauma as a direct result of an injury. While economic damages are more easily quantifiable, non-economic losses such as pain and suffering are harder to calculate. For this reason, it is critical to work with pain and suffering lawyers to ensure you receive compensation equal to the extent of your injuries.
Premises Liability
An accident can take a serious toll on your quality of life, especially if you have sustained serious injuries. Premises liability laws make it incumbent upon a property owner to ensure their premises are in a safe condition. Should you sustain an injury because a property has been inadequately cared for, the owner may be held liable and responsible for damages.