Indianapolis Medical Malpractice Attorneys
Medical providers are meant to help us heal, but when their medical negligence leads to further injury or death, they need to be held accountable.
A medical malpractice lawyer at Golitko & Daly, P.C. can help you recover compensation and protect future patients from similar injuries.
Our attorneys serving Kokomo, Bloomington, and Indianapolis, Indiana, can hold negligent medical providers responsible…
When to Contact a Medical Malpractice Lawyer
You Were Officially a Patient
In order to file a malpractice lawsuit, you should have been under the direct care of a doctor or healthcare provider at the time that your injury occurred. This means that you cannot pursue a lawsuit if your personal injury occurred because you followed medical advice online or through a friend.
Your Doctor Acted Negligently
Accidents happen. But if your doctor, anesthesiologist, nurse, or another healthcare provider willfully or negligently ignored their duties, you may have grounds for a malpractice lawsuit.
Their Actions Led to Your Injury
Additionally, there must be a direct connection between the negligent actions of your healthcare provider and your subsequent injuries.
You Suffered Damages
Damages are any losses that occurred as a result of your injury, including medical bills, mental anguish, and other non-economic losses. In order to recover compensation, you must demonstrate that damages were incurred.
Does this sound like your situation?
Schedule a Free Consultation with Our Law Firm
Our law firm aggressively represents personal injury victims throughout Indiana. We will listen to the details of your case and help you decide what to do next. To speak to one of our Indianapolis medical malpractice lawyers, call:
(317) 566-9600
Unsure whether you really need an attorney?
Top 3 Reasons to Hire Our Law Firm for Your Malpractice Case
Attorney Judith Golitko Is a Nurse
Judith Golitko, Indianapolis medical malpractice attorney, is also a registered nurse. She can evaluate a case from the perspective of both an attorney and a health care professional. Our attorneys are prepared to listen compassionately and make appropriate recommendations as to whether you have a viable case.
We Are On Your Side
You need to seek legal advice as soon as possible—before any health care provider attempts to cover up or alter your medical records. We are here to act on your behalf. We can recommend a strategy for pursuing the compensation you and your family need and deserve.
We Care about Your Future
A lawyer handles your case so that you can have the time, space, and peace of mind that you need to focus on your recovery. Our law firm also works with life care planners and economists to grasp the full extent of your losses. Based on this information, we can pursue the amount of compensation you truly deserve.
Our Medical Malpractice Attorneys Have a Track Record of Success
Our personal injury attorneys are well-versed in the area of medical malpractice. In the past, we have recovered substantial compensation on behalf of clients who were injured by reckless or negligent medical professionals.
$1.25 Million Dollar Settlement for Medical Malpractice Victim
In one notable case, our attorneys reached a $1.25 million dollar settlement after a nursing home and pharmacy error led to the wrongful death of a patient.
We Take Care of Our Clients
"My thanks to Matt, Eddie & Courtney for taking care of me in my personal injury case. Golitko & Daly come highly recommended if you're injured through no fault of your own, they will guide you through every step of the process and they make sure that the client always comes first. You guys rock!"

A BirdEye Review
Birth Injuries
Unlike birth defects, birth injuries are directly caused by a doctor or nurse's medical negligence during delivery.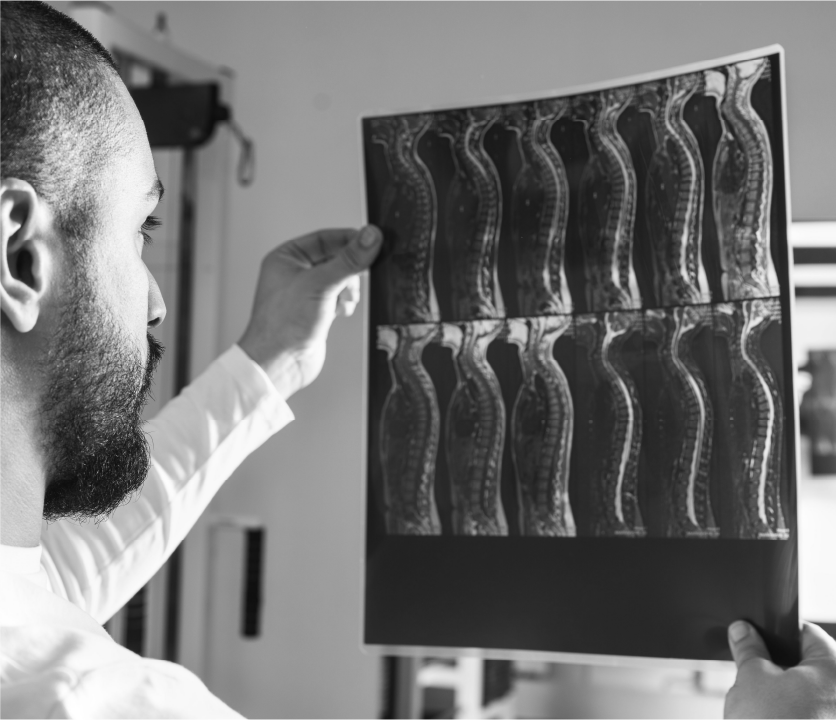 Surgical Errors
Anesthesia mistakes or accidental damage to organs can have deadly consequences.
Pharmacy Errors
Prescribing the wrong medication or dosage can also lead to serious injury or death.
Other Common Causes of Medical Malpractice
If we take on your medical malpractice case, we are prepared to bring in the most qualified experts that we can find. These experts can help to verify or pinpoint the root cause of your injury, such as:
Nursing medication error in a hospital or nursing home
Premature release of a patient at risk
Accidental overdose
Our medical malpractice attorneys can handle complex cases that result in serious injury and even death. If your loved one was fatally injured due to medical malpractice and you need help with filing a wrongful death claim, we can file a wrongful death claim on your behalf.
In Personal Injury Cases, There's No Time to Waste
If you suffered an injury or the death of a loved one at the hands of a medical professional, you need to take action as soon as possible.
The state of Indiana has a strict statute of limitations that limits how much time can pass before you file a claim.
In most cases, you have two years after the date of your injury to file a case. That means there is no time to waste.
We Can Represent You in a Medical Malpractice Lawsuit
If you or a family member suffered a serious or fatal injury during surgery or as a result of overmedication, you should discuss the circumstances with a lawyer who handles Indianapolis medical malpractice cases. Did the doctor, nurses, hospital, or pharmacists fail to adhere to an acceptable standard of care? Did the hospital employ personnel who lacked credentials or made a medical mistake? Discuss your concerns with the experienced medical malpractice lawyers in Indianapolis and an on-staff registered nurse at the law offices of Golitko & Daly. To schedule a free consultation regarding an Indiana medical malpractice lawsuit, contact our legal offices in Kokomo, Bloomington, or Indianapolis. We have years of experience serving Indianapolis and Central Indiana residents and will provide a free case evaluation.
Holding Careless Medical Providers Accountable
Time and again, the legal team at Golitko & Daly has seen how careless and unsafe hospitals and nursing homes have become. Physicians and hospitals are overworked and understaffed, leading to careless oversights. With the pressure to see and treat as many patients as possible looming over the shoulders of hospital or medical facility workers, proper care is often hurried or overlooked completely.
Some hospitals have doctors and nurses that are not board-certified or are otherwise under-qualified to handle a patient's particular condition or illness. They may fail to call in qualified health care providers for assistance. Whether you were given too much or the wrong medication, or a surgical error led to injury, these actions can have catastrophic results, including:
Death
Loss of limbs
Paralysis
Brian damage
Lifelong injuries to an infant or child
Damages in Medical Malpractice Claims
Our attorneys use the most effective tactics to secure full compensation for all the expenses and losses you have suffered, including:
Loss of love and affection
Medical bills
Lost wages due to an unpaid leave of absence or job termination due to an inability to perform
Loss of earning capacity if your injury prevents you from returning to work permanently
In the event that an Indiana medical malpractice led to the wrongful death of your loved one, our injury attorneys can also pursue compensation for:
Funeral and burial costs
Prior medical expenses
Loss of a source of income for your family
Loss of companionship and nurturing
Take Action if You Suspect Medical Malpractice
It is important to keep in mind that not all injuries and deaths that occur in the care of a medical professional are considered medical malpractice. There is some level of risk associated with all medical procedures, but doctors have a duty to inform you of those risks in advance. If you do suspect medical malpractice, there are steps you should take.
First, examine all the evidence available to you. If the injury seems extreme, determine if the doctor obtained informed consent from either the patient or his or her family prior to operating. If the doctor fails to furnish proof that informed consent was obtained, you may have an Indianapolis medical malpractice suit.
Second, keep specific documentation regarding the treatment received. Retain written instructions from the doctor and any potential risks explained. Keep copies of all your medical bills and any other documentation relating to your procedure. This can provide necessary proof of negligence in your claim.
As with other types of personal injury claims, the statute of limitations apply to medical malpractice claims. If you believe your injuries or loved one's death are the result of medical malpractice, contact us right away. They will ensure the filing of your claim falls within these limitations.
Medical Malpractice Litigation
Medical malpractice is one of the more complex practice areas of personal injury law. Sometimes there is a sole negligent party, but more often than not, multiple parties are responsible for your injuries. At Golitko & Daly, we will conduct a full investigation to identify all potentially liable parties.
We work with a team of experts, along with our on-staff registered nurse, to provide expert testimony in these cases. They can determine the extent of damages suffered and assist in calculating appropriate amounts of compensation for your injury, lost wages, medical bills, pain and suffering, and more. Because insurance companies do everything they can to minimize these claims, our super lawyers will fight to ensure you receive full compensation. We are prepared and willing to take your claim to trial if needed to secure the settlement you deserve.
Golitko & Daly, P.C.
Our medical malpractice lawyers are committed to protecting the rights of injured workers. In addition to our aggressive representation, we pride ourselves on our:
Proven results
Free consultations for clients
Contingency-based services
Affiliations with the Indiana Trial Lawyers Association, Indianapolis Bar Association, the American Association for Justice, and more